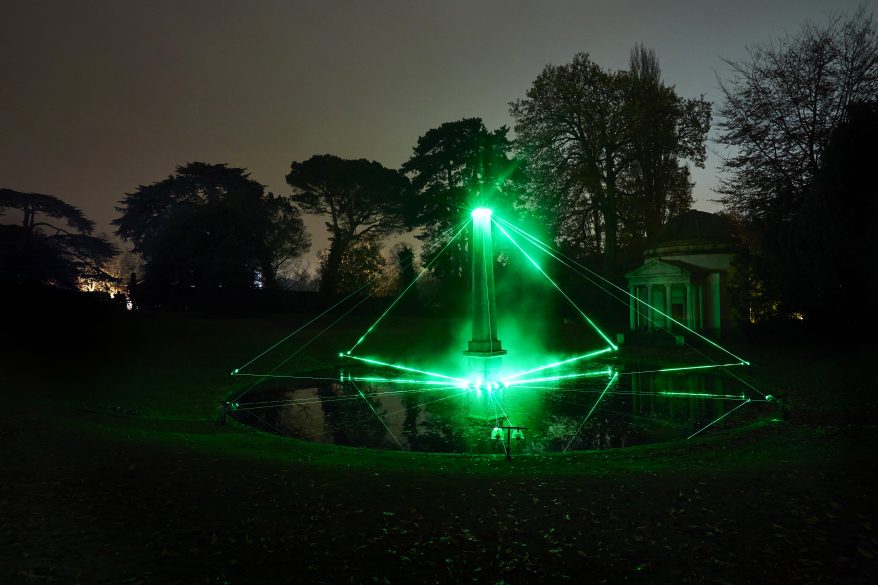 AFTER DARK | CHISWICK HOUSE
(Chiswick House & Gardens, London 2018)
Renegade was commissioned by creative collective After Dark to develop a series of site-specific lighting installations articulating over different areas of Chiswick House & Gardens.
The outdoor exhibition was conceived as an escape from the city, an immersive visual journey designed to enhance the almost mystical experience of wandering through nature at night, allowing viewers to discover secret corners, light sculptures, temples and holograms whilst walking through secular trees and water streams.
The diverse textures and reflective properties of the natural elements, such as wood and water, played a central role in the creative process, becoming an integral part of each individual installation alongside the classic geometry of the architectural elements which acted as a stone canvas.
Lighting & Installation Design: Nick Gray (Renegade Design)
Photography: James Wicks