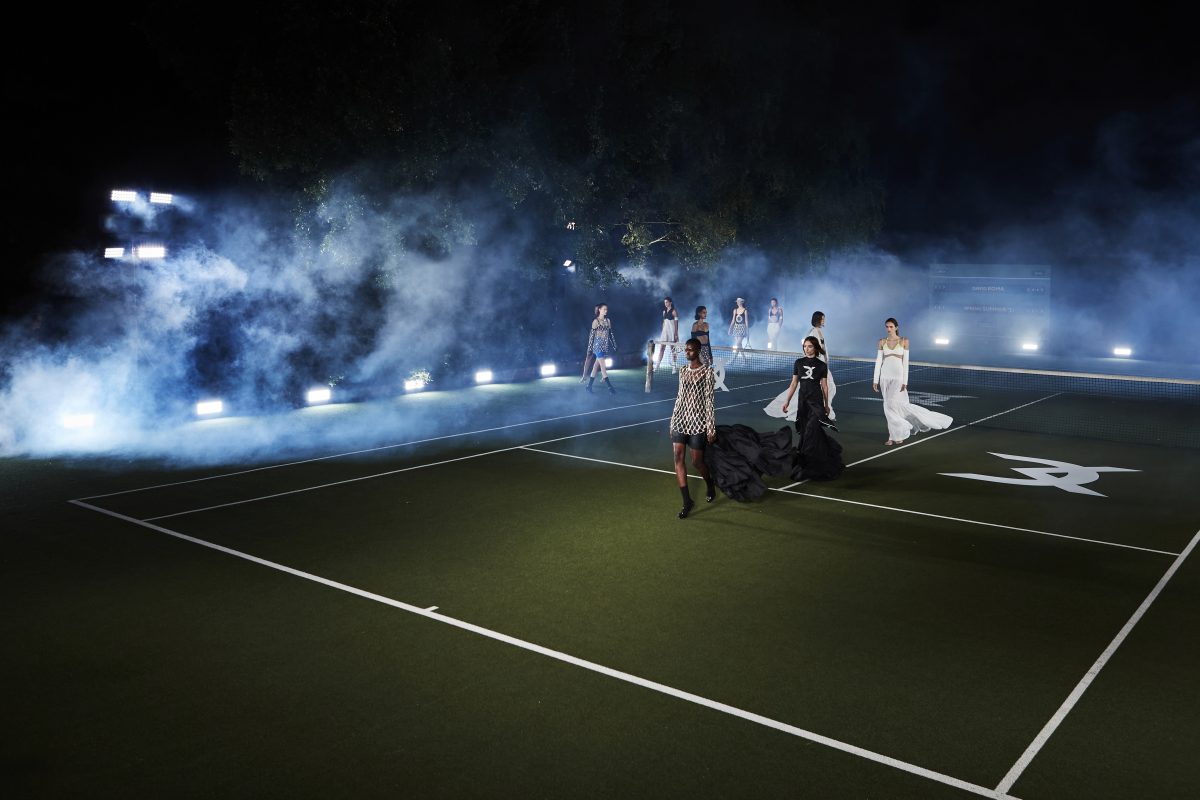 DAVID KOMA | SS21
(Hascombe Court, Surrey)
When tennis tournaments were cancelled along with every other public gathering this summer, David Koma became engrossed in the iconography of his pastime passion. Set against the striking tennis court of the Hascombe estate, the show celebrates the inimitable fashion culture of the tennis world in a conversation between high-octane sportswear and opulent savoir-faire.
In line with the presented aesthetic, the lighting design and installation brought a court side feel with a twist on classic flood lighting, using colour-balanced bright LED wash lights
– whilst floor strobes defined the perimeter of the court immersed in smoke and haze.
This gave a dynamic feel to the space which seamlessly evolved through the day into night time, creating a continuity with both the venue and the collection.
Production Company: Bacchus
Lighting Design: Renegade Design
Photography: James Wicks