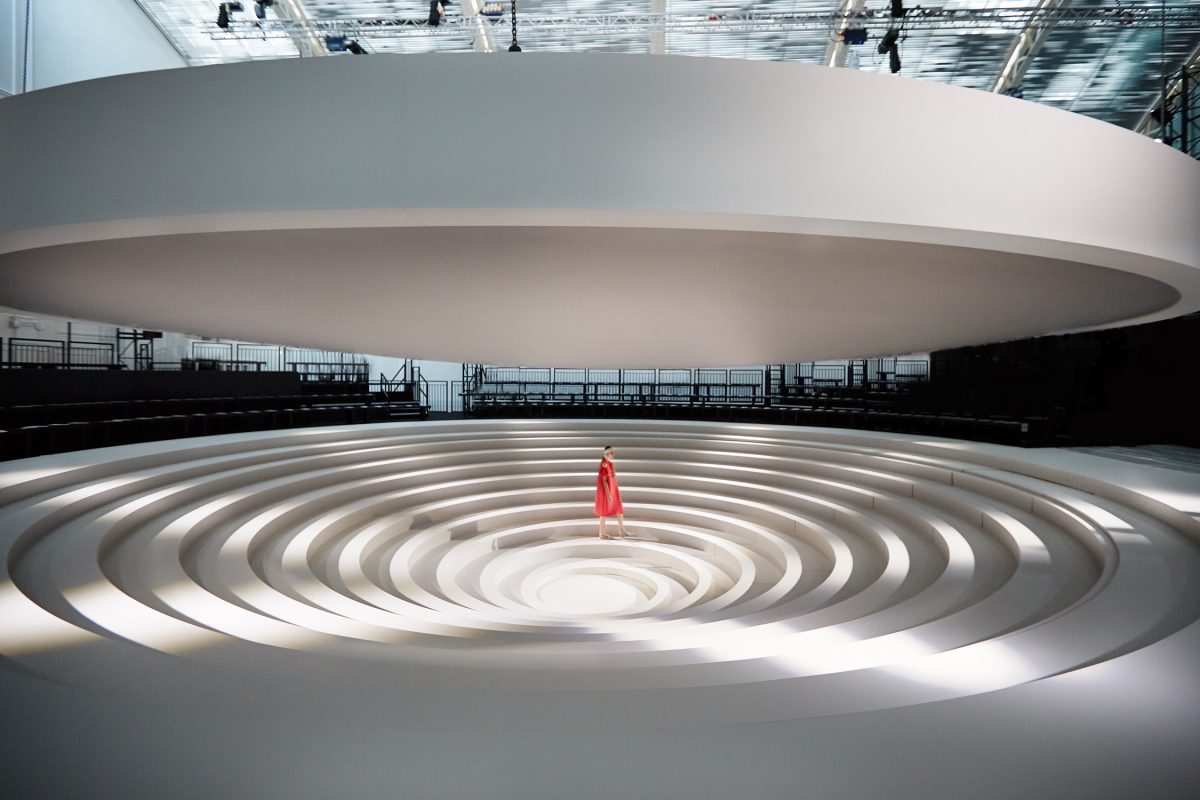 ANYA HINDMARCH | CIRCULUS SS17
(Royal Horticultural Halls, London)
The circle provided the backdrop and inspiration for the Anya Hindmarch Spring Summer 2017 collection with the seemingly formulaic circular stage transforming into beautiful moving set with subtle colour changes. Set in the imposing space of The Royal Horticultural Halls, Renegade worked on this large-scale installation with stage designer Stuart Nunn and show production company INCA.
The longstanding relationship and creative bond between Anya Hindmarch and the team involved in the show design, consistently delivered impeccable results over the years. Starting as a cap to the runway space, the ceiling rose to a fixed tilted canopy, internally lit using Chroma-Q's RGBW linear batons.
Throughout the show the ceiling acted as a diffused light box embracing the whole space and alternating vivid coloured hues with cool white tones. The spiralled stage acted as the ideal surface for the light, allowing Renegade to throw long shafts of light enriched with shadow and textures. The lighting for the stage and the catwalk was installed around the perimeter of the show space, rigged inside 12-metre high truss totems. These LED wash lights from Martin Professional gave a soft, but bright output, whilst being small enough to conceal within the structures.
Production Company: INCA
Lighting Design: Renegade Design
Stage Design: Stuart Nunn
Photography: Neil Mason