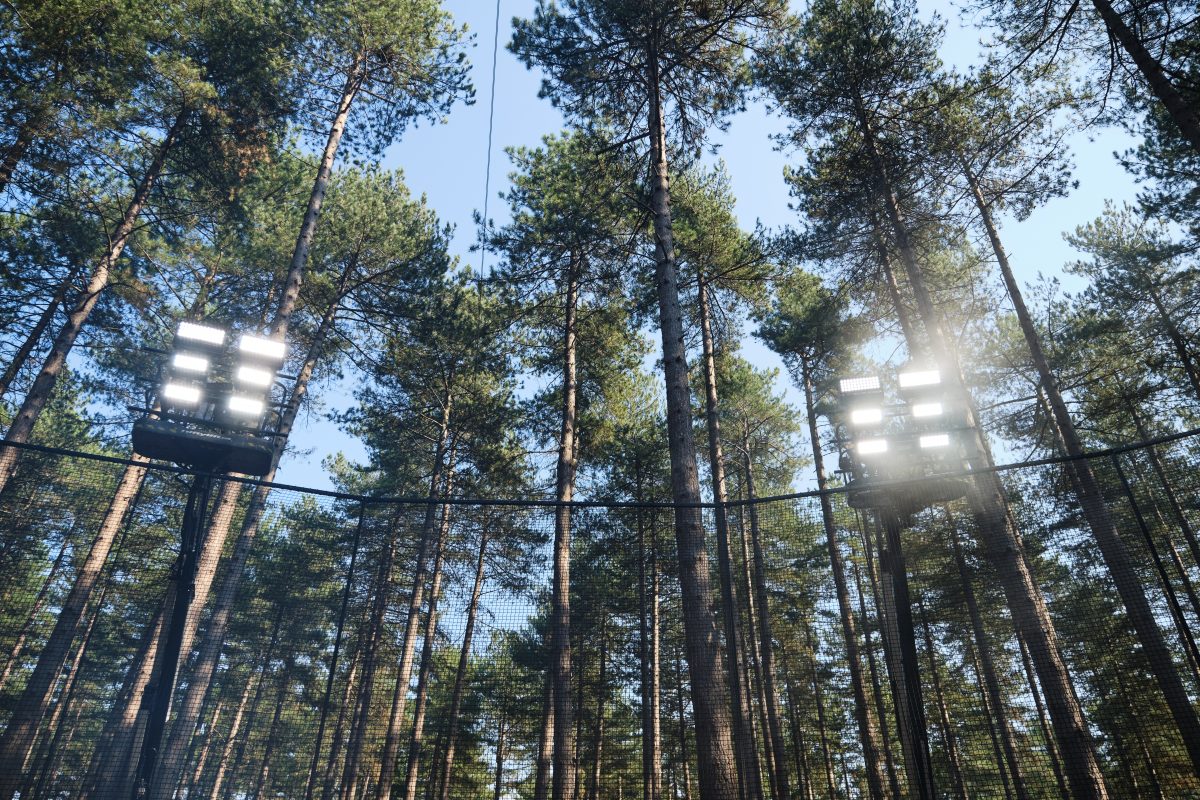 BURBERRY | IN BLOOM SS21
(Black Park, Buckinghamshire)
For the Burberry SS21 runway show, Riccardo Tisci has collaborated with world-renowned German performance artist Anne Imhof to create a powerful live performance set in amongst the freedom of the British outdoors. For the first time, an artist was invited to collaborate on the Burberry show experience – radically bringing together fashion and art.
The lighting installation was a central part of the show's aesthetic; the striking composition was achieved through the use of heavy, imposing black structures, which were retro-fitted with large, high performance LED wash lights, providing the freedom to mix colour temperatures.
Controlled smoke, strategically placed throughout the woodland, was integral to the visual impact of the show, alongside natural and artificial lighting filtering through the trees, successfully completing the vision of the overall performance.
Production Company: Villa Eugénie
Lighting Design: Renegade Design
Artist: Anne Imhof
Music Performance: Eliza Douglas