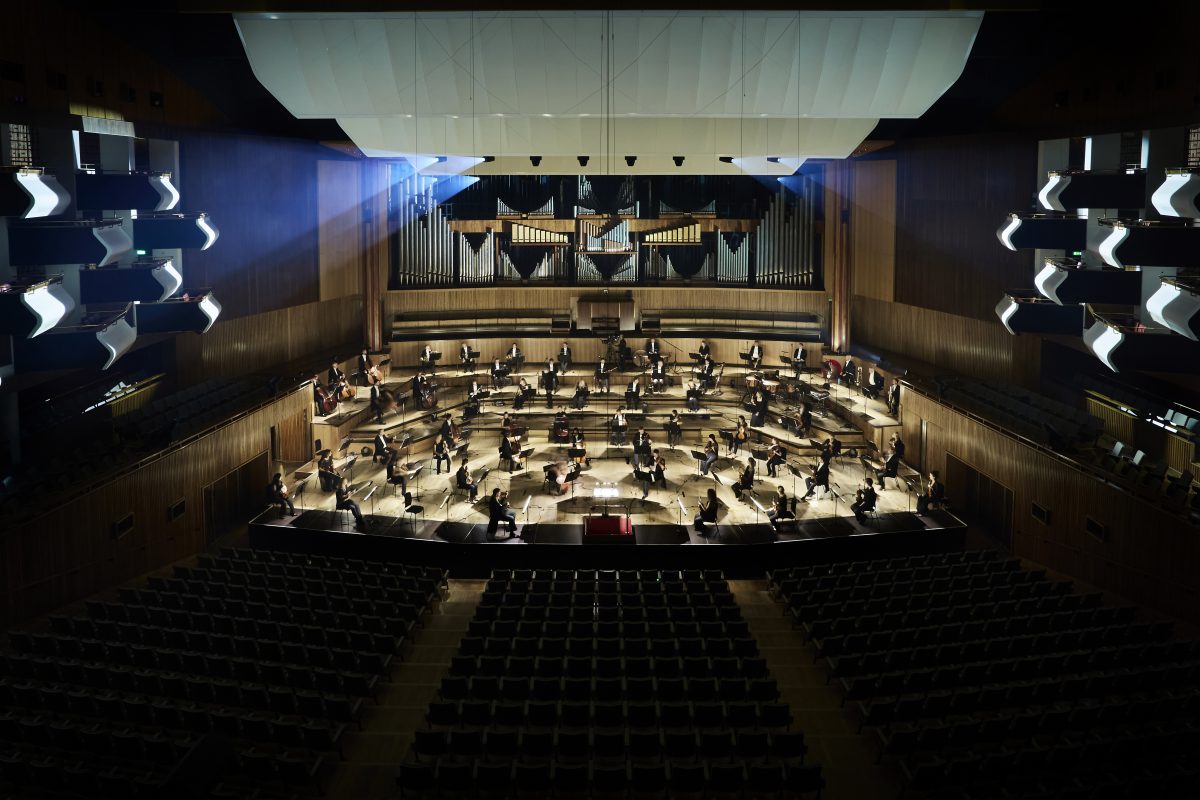 LPO | AUTUMN 2020
(Royal Festival Hall, London)
Renegade was commissioned by Silent Studios to design a series of unique lighting schemes for 13 concerts on behalf of The London Philharmonic Orchestra for its Autumn 2020 season. Set in an audience-less Royal Festival Hall due to the Covid-19 pandemic restrictions, the shows were broadcasted weekly to a subscribing audience.
The unprecedented historical and physical context of these performances presented an opportunity to break from a traditional visual narrative, creating additional layers of communication through the incorporation of colour and drama. Renegade moved away from classic brown and beige hues, saturating each show with a unique character and identity.
The lighting aesthetic presented was bold yet intimate, echoing the visual codes of theatre and immersing the orchestra in a dimly lit, hazy, atmospheric concert hall. Due to the lack of audience, the lighting could be positioned in unusual places alongside the existing Grade I listed light portals, providing the freedom to bring the architectural features to life.
Creating a dialogue with the surrounding backdrop of the London Southbank's brutalist buildings at night, interior elements such as the organ, the empty seats and boxes were elevated to key sculptural features by the lights. One challenge that Renegade had to face, was to utilise the Southbank Centre's existing lighting inventory, which was distributed across their closed show spaces. This limitation was turned into an opportunity, pushing the studio to think outside the box focusing on changing the pre-determined role of each fixture for each individual concert.
Pushing the comfort zone of the performers, the director and the DOP, Renegade reached low levels of light creating an unprecedented feeling of intimacy, unconventional for the visual codes of classical orchestral music.
Creative Director: Nathan Prince
Lighting Director: Nick Gray
Photography: James Wicks
Exec Producer: Kate Tancred
Producer: Kate Fagan