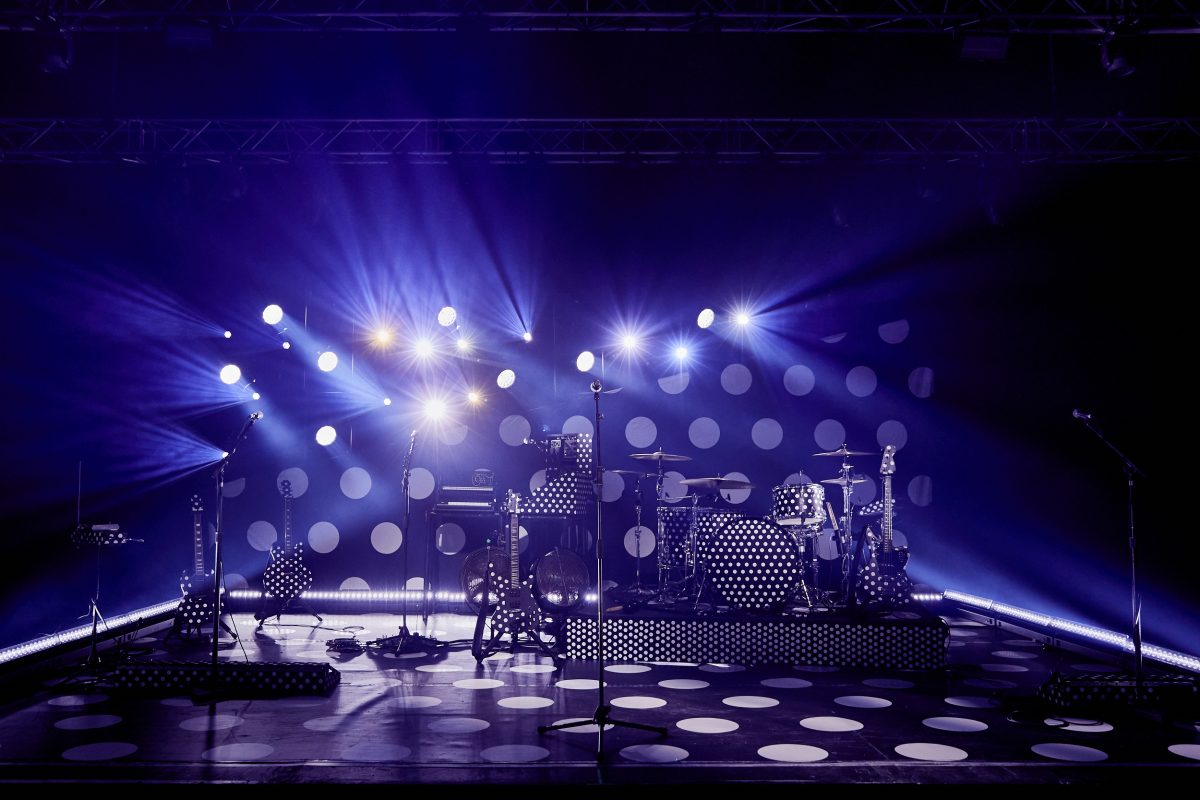 KASABIAN | UK TOUR 2021
(United Kingdom)
Renegade's long standing relationship with Kasabian continues with their UK Tour 2021. Representing a period of structural and musical transition for the band, Renegade worked closely with Serge Pizzorno on the overall show design, deciding upon a bold style without radically repositioning the band's visual identity.
The black guitars, synths, drums and mics were meticulously decorated with white dots, mirroring the stage floor and walls which were also covered in the same upscaled artwork.
The monochromatic patterns were disrupted by irregularly placed lighting fixtures casting deeply saturated colours. The backline and amps presence was dramatically reduced, creating a modern and minimal look and giving Pizzorno the space to move around and perform at the highest intensity.
Show & Lighting Design: Renegade Design
Lighting Supplier: Zeal Live
Photographers: Luke Dyson, James Wicks, Neil Bedford