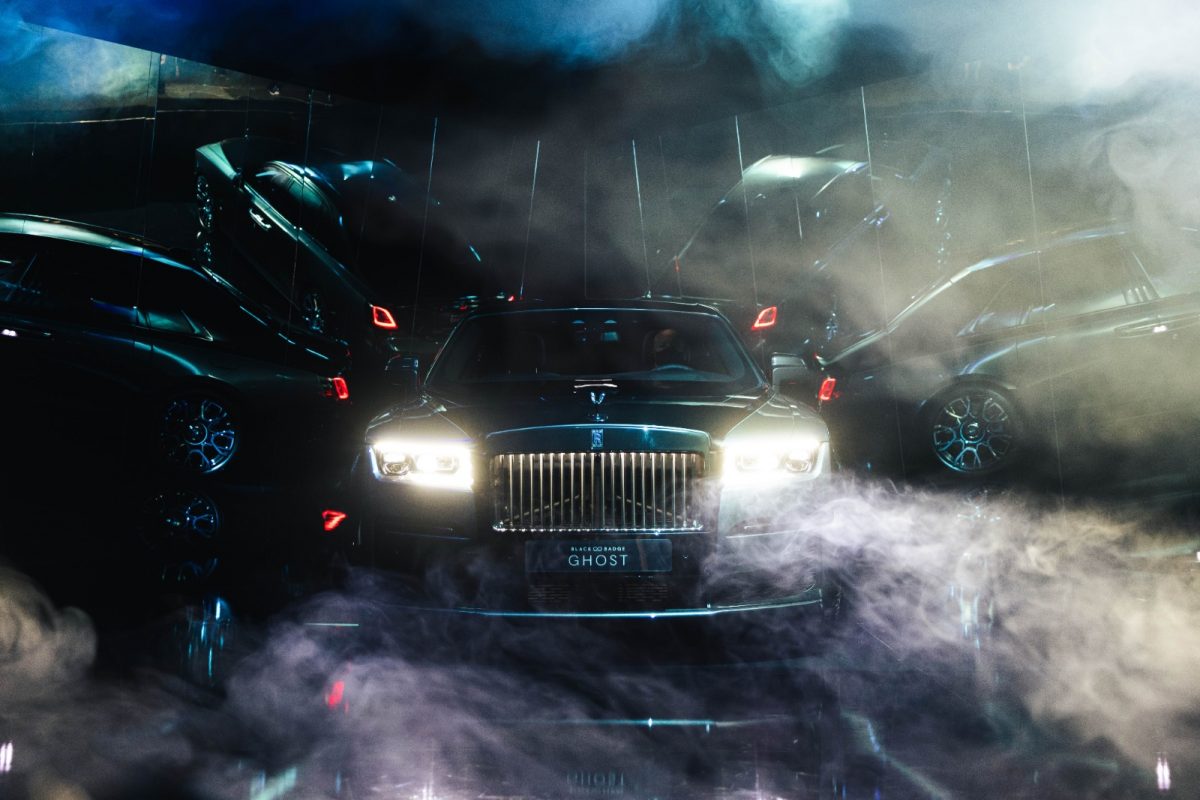 ROLLS-ROYCE | BLACK BADGE GHOST
(Miami)
Renegade had the pleasure of working alongside Gareth Pugh and Carson McCall on the reveal of the Black Badge Ghost by Rolls-Royce.
Produced by INCA, the launch event took place at the MAD Club in Miami and was set in a blacked out nightclub space. Playing with the juxtaposition between the lux and the raw, the concept was to create a dark, tense, immersive environment – a visual crescendo for the guests to discover the vehicle.
The mirrored space was filled with time coded CO2 jets and bright lights with music curated by Gareth and Carson. As the smoke dissipated, the surface of the car became the canvas for a choreographed lighting & projection display, highlighting design details. As the reveal came to a climax, the car became fully visible with a backdrop of angled mirrors showing its entirety.
Event Production / Strategy and implementation: INCA
Creative Direction: Gareth Pugh & Carson McCall from HARD+SHINY
Lighting Design: Renegade Design
Photography: Francisco A. Jiménez